Arturo Fuente cigars at Allegheny Smokeworks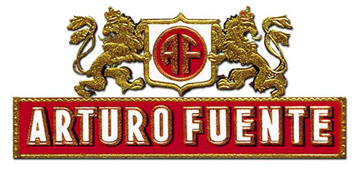 Arturo Fuente cigars are legendary. Founded in 1912 in Tampa, Florida by Arturo Fuente himself, the Fuente company is now owned and operated by Carlos Fuente, Sr. and his son Carlos Fuente, Jr. (hence the current moniker, Fuente y Fuente). Originally dealing in "clear Havanas" (cigars made in the United States with Cuban tobacco), the Fuentes have dealt with one tribulation after another over the years. When their original factory in West Tampa burned down in 1924, they were forced to rebuild in nearby Ybor City. The Cuban revolution and the subsequent embargo eliminated their source of tobacco (though Carlos Sr. had the foresight to purchase a three-year supply of Cuban tobacco prior to its implementation), so the Fuentes moved their operations to Nicaragua…but the Sandinista regime burned down that factory in 1978.
At present, the Fuentes are known for producing a very fine array of Dominican cigars including Fuente Gran Reserva, Don Carlos, the Hemingway series, Chateau Fuente, Magnum R, and the Añejo (or "annual"). Their highly sought-after limited-release lines include Opus X, Angel's Share, and Destino al Siglo; they have also recently introduced a new series called Casa Cuba.
We carry a broad selection of Fuente cigars at Allegheny Smokeworks. The Opus X lines are sent in extremely limited quantity, however, and do not remain on the shelf for very long, so please call to confirm availability. Opus X cigars cannot be ordered; they are selected and sent by Fuente according to their own internal schedule.
Arturo Fuente cigars at Allegheny Smokeworks:
Casa Cuba
Chateau Fuente
Gran Reserva
Hemingway Series
Magnum R
Limited Release cigars (available as supply permits):
Añejo
Angel's Share
Destino al Siglo
Don Carlos
Opus X
Note: Our inventory changes often. Not all lines may be available at all times. Please call to confirm availability.